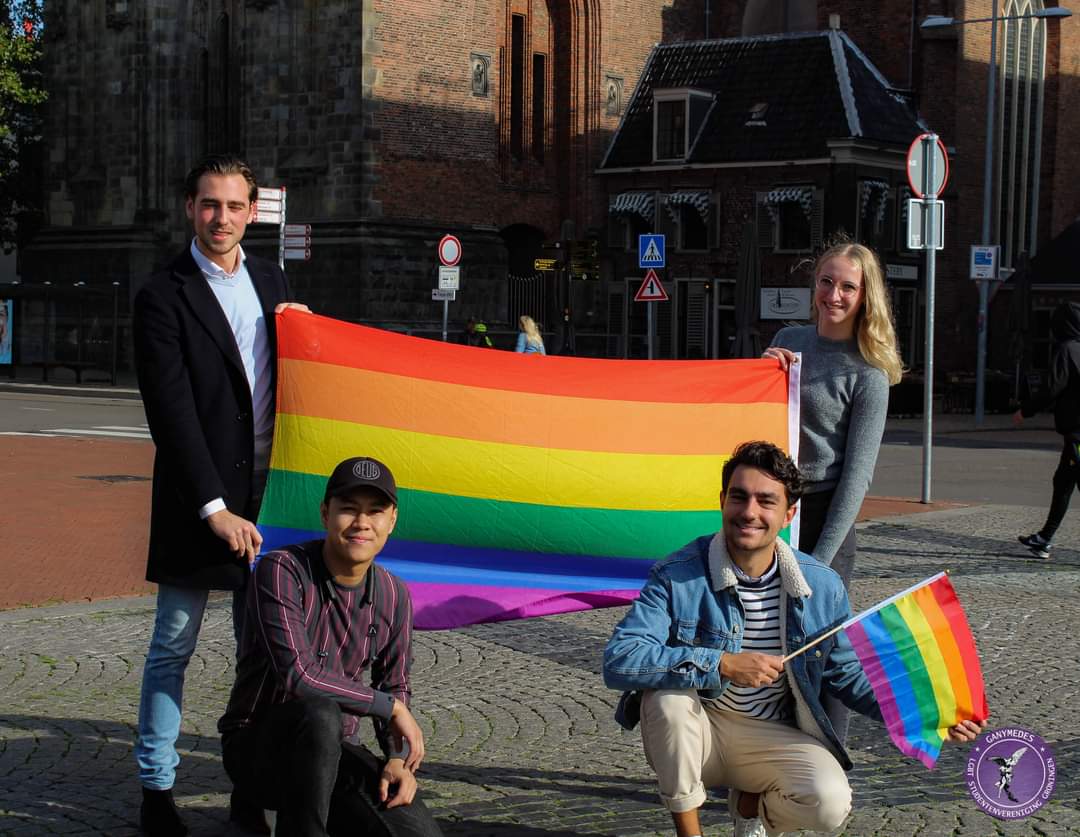 This year, the RECG participated in the #050HangtDeVlagUit campaign of LGBT student association Ganymedes.
Together with 87 other Groningen student boards, we took a picture with a rainbow flag.
With this, we celebrate Coming Out Day: a day on which we celebrate that everyone in the Netherlands is free to be themselves.
And it is important to keep celebrating this diversity 🏳‍🌈